Executive Board
Chair
Dr. Barbara is Professor of Internal Medicine and Gastroenterology at the University of Bologna. His research focuses on neurogastroenterology, brain-gut interactions, and the intestinal microenvironment (microbiota-host interactions). He is member of the Steering Committee of ESNM and member of the Board of Directors of the Rome Foundation. He holds the Master Award in Gastroenterology for Basic and Clinical Research in Digestive Science from the American Gastroenterological Association.
Board of Experts
United States of America
Mary Ellen Sanders is a consultant in the area of probiotic microbiology, with special expertise on paths to scientific substantiation of probiotic product label claims. Dr. Sanders served as the founding president of the International Scientific Association for Probiotics and Prebiotics and is currently the organization's executive science officer.
Canada
Dr. Bercik obtained an MD degree from Charles University, Prague, Czechoslovakia. He then pursued post-graduate doctoral studies at the University of Lausanne, Switzerland, where he investigated neural control of gastrointestinal motility.
Belgium
Professor Patrice D. Cani is a researcher from the Belgian Fund for Scientific Research (FRS-FNRS-WELBIO). He is leading a team at the Louvain Drug Research Institute (LDRI) from the University of Louvain (UCLouvain), Brussels, Belgium. His main research interests are the investigation of interactions between the gut microbiota and the host in the context of obesity, type 2 diabetes, cardiometabolic disorders and cancer. He is author and co-author of more than 260 scientific research publications, reviews and book chapters. His motto is: "In Gut We Trust".
Canada
Dr. Verdu's research has focused on the pathophysiology of inflammatory and functional gastrointestinal disorders. She undertook clinical research training at the University of Lausanne, Switzerland, where she studied the interaction between chronic infection with Helicobacter pylori and gastritis in humans and the possible therapeutic role of probiotic bacteria.
United States of America
Dr. Versalovic currently serves as Pathologist-In-Chief at Texas Children's Hospital. He also serves as Vice Chair of Pathology & Immunology at Baylor College of Medicine (BCM), and Director of the Texas Children's Microbiome Center. He holds the Milton J. Finegold endowed chair as Professor of Pathology & Immunology, and is Professor of Pediatrics, Molecular and Human Genetics, and Molecular Virology & Microbiology at BCM.
France
Professor Stéphane Schneider heads the Nutritional Support Unit in the Gastroenterology and Nutrition Department Archet University Hospital in Nice (France). He is also head of the Nice University Hospital's food-nutrition liaison committee. Dr. Schneider is vice-president of the French-Speaking Society for Clinical Nutrition and Metabolism (SFNEP), and former chair of the Educational and Clinical Practice Committee of the European Society for Clinical Nutrition and Metabolism (ESPEN).
France
Research Director at INRAE, the French National Research Institute for Agricultural and Food Research, Hervé Blottière presently heads a research laboratory studying the Human Intestinal Ecosystem within the MICALIS institute "Food and Gut Microbiology for Human Health".
Publishing team
Editor - Spain
Andreu Prados is a science and medical writer specializing in making trusted evidence of gut microbiome-related treatments understandable, engaging and ready for use for a range of audiences. He holds bachelor's degrees in Pharmacy and Human Nutrition and Dietetics and a PhD in nutrition communication.
Follow Andreu on Twitter @andreuprados
Editor - Spain
Cristina Saez is a freelance science journalist. She works for several media, for instance the Spanish newspaper La Vanguardia, where she coordinates the science section, Big Vang; as well as research centres and scientific societies. She has been awarded for her journalistic work, among others, with the Boehringer Ingelheim Award in Medical Journalism 2015. Follow Cristina on Twitter
@saez_cristina
Editor - Spain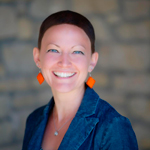 Allison Clark has a master in nutrition and health from Open University in Barcelona and a master in journalism. She is a freelance writer and nutritionist and has written various peer review papers about the role the gut microbiota plays in health, disease and endurance exercise performance. Allison is passionate about the role diet and the gut microbiota play in health and disease. Follow her on Twitter
@Heal_your_Gut
Editor - Canada
Manon Oliero is starting her PhD about gut microbiota, nutrition and cancer at the CRCHUM of Montreal. Before, she specialized in the gut microbiota and nutrition field by obtaining a master's degree in Paris in microbiology and a food and health engineer degree in Beauvais. She first meets the scientific communication world in Barcelona after her work on gut microbiota and diet at the VHIR. She is really concern about health of the population and believe that with a better diet and lifestyle we can all make ourselves healthier.
Editor - Netherlands
Konstantina Zafeiropoulou is a dietitian with strong scientific interest in the diet-microbiota interactions and their role in human health and disease. She holds a Master of Science in Human Nutrition from the University of Glasgow, during which she explored the involvement of gut microbiota in the etiopathogenesis of Celiac Disease and evaluated the gluten free diet-microbiota interactions. She is currently a PhD candidate at Amsterdam UMC unraveling the role of gut microbiota and long-term dietary patterns in the development of postoperative colorectal anastomotic leakage. Follow Konstantina on Twitter
@zaf_kon
and
LinkedIn
.